This useful article from the Kentaltravel website is about the most beautiful natural places in Iran. We will introduce you to the best natural places in Iran.
List of the most beautiful natural places in Iran + Kental Blog
Mount Damavand
Mount Damavand is among the most beautiful natural places in Iran and has played a prominent role in the literature and history of the country since long ago. With a height of 5,610 meters above sea level, this mountain is the highest mountain in Iran and the highest volcano in Asia and the Middle East, which is a practical challenge for mountaineers.
This magnificent mountain can be seen from Tehran in good weather conditions. This mountain is full of snow on its peak all year round and has played an important role in Persian culture and literature.
Damavand also has a special place in Iranian mythology, and its fame is more than anything related to the story of Fereydoun, one of the mythological characters of Iran, who imprisoned Zahak in a cave there. Mount Damavand is located in the Alborz mountain range, and it takes two days to climb.
This magnificent mountain was registered on the 13th of July 2007 as the first natural work of Iran in the list of national works of Iran.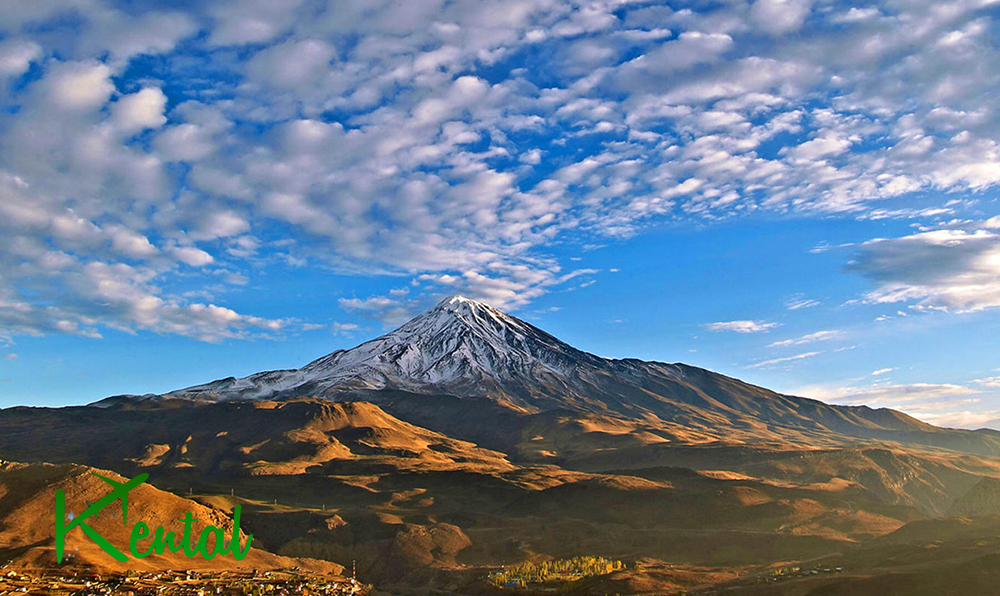 Turkmen Sahra
Turkmen Sahra is a region in northeastern Iran that shares a border with Turkmenistan and the Caspian Sea and includes the cities of Gonbad Kavus, Bandar Turkmen, Aqqala, Maravetepe, Kalala, and Siminshahr.
Traveling to the Turkmen Sahra, you will see endless green hills that are pristine and untouched, offering wonderful and amazing views to visitors; however, it is only possible to reach them by car.
Masal forest
In addition to the beautiful natural landscapes, green fields, and mountain forests, the forests of northern Gilan have very beautiful and famous.
Masal is considered one of the most beautiful natural places in Iran. As far as the eye can see, it is surrounded by dense green pastures and areas around Masal.
Masal is located in the west of Rasht city and is bounded by Rezvanshahr from the north, Foman and Soumesara from the east, Khalkhal from the west and south, and finally, Ardabil province.
Phenomena such as pastures and green summer areas, roaring waterfalls, ancient and unknown caves, views over the region, and pilgrimage places can be an attraction for this region.
Lut desert
Dashte Lut or Lut desert is the 27th largest desert in the world and one of the two largest plains in Iran, located in the southeast of Iran. This plain, with an area of more than 50,000 square kilometers, is situated between parts of the provinces of Kerman, Sistan, Baluchistan, and South Khorasan.
The Lut Desert is one of the hot and dry regions in the world, so its center was recognized as the hottest spot on the planet in 2004, 2005, 2006, 2007, and 2009. The highest temperature was recorded in 2005, with a maximum temperature of 70.7 degrees Celsius.
Scientists have attributed its high heat to its surface's dark color and dryness, which absorbs the sun's heat. Despite this scorching heat, the view of the desert's starry nights and the fantastic dawn views can create memorable times for every tourist. Desert trekking tours bring tourists to this region at a reasonable price.
Dasht-e Kavir
Dasht-e Kavir, also known as Kavir-e Namak, is a vast desert located in the heart of the Iranian plateau, 300 kilometers from the east and southeast of Tehran province.
This dessert is almost 800 km long and 320 km wide, and mudflats and salt marshes cover its surface.
This barren and scorching desert is not suitable for aimless and unaccompanied sightseeing. However, it offers extraordinary sights to visitors. The dry and strong winds have dried the surface of this Salt River and made it into intertwined strings of salt crystals.
Maranjab desert
Maranjab desert is located in the north of Aran and Bidgol cities in Isfahan province. It is only two hours away from Kashan.
This desert contains some of the sandiest hills in Iran and is one of the most beautiful natural places in Iran.
In addition to visiting these tall sand hills and Taq forests, which have given this region a beautiful appearance, you can also visit Aran and Bidgol salt lakes and spend the night in Maranjab Castle.
Security, tourist attractions, animal species, and vegetation of desert areas have provided a suitable environment for tourism and investment in this area and attract many tourists.
Qeshm Island
Qeshm Island is one of the islands of Hormozgan Province, which is the largest island in Iran and the Persian Gulf in the Strait of Hormuz.
Among the sightseeing spots of this island, we can mention its markets and natural attractions such as mangrove forests, Khorbes caves, Portuguese castle, blue dolphins of the Persian Gulf, and the Valley of Stars.
One of these strange geological attractions is Namakdan Salt Cave, which is the longest salt cave in the world. The spectacular and interesting erosions of Chahkoh Gorge are also worth seeing.
Qeshm Geopark is one of the other attractions of this island, which is the first geopark in the Middle East and has been a member of the global network of Geoparks supported by UNESCO since 2005.
In this part of the island, in addition to the beautiful, rare plant and animal species, unique geological phenomena can also be seen, each of which has its charm and beauty.
Lawton Barzov Waterfall
Lawton Barzov Waterfall with a height of 105 meters has earned the title of the highest waterfall in Gilan province. This waterfall is located 15 kilometers south of Astara city.
The relaxing environment around the waterfall or even swimming for the adventurous is definitely worth it.
To get to Lawton Falls, you have to cross small hills and waterfalls that require sufficient physical preparation.
The best season to visit Lawton Barzov Waterfall is the first half of spring or late winter when the climate in the area is mild and less humidity will help you climb easily.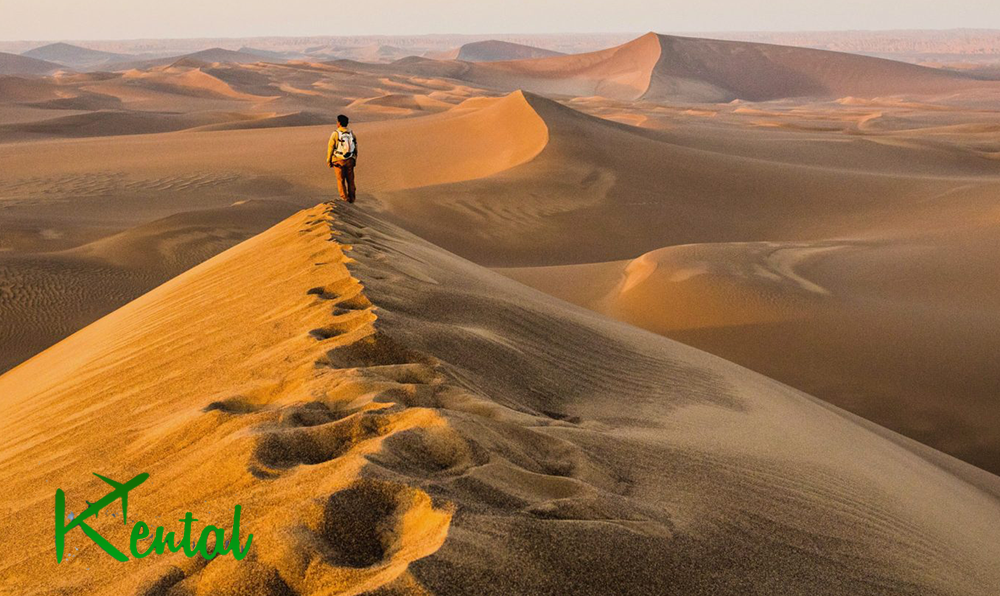 If you want a planned and comfortable trip to any most beautiful natural places in Iran, you can effortlessly search for your desired tour at kental Travel iran Tours website.
The Kental Travel Company operates tourism and medicine related tours for international tourists and is known for offering the best prices and quality.